BEACH DAISY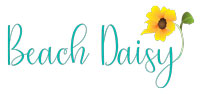 Business Category: Women's Clothing & Accesories

Summer Hours: Mon - Sat, 10am - 9pm. Sunday 12 - 8:30pm

Phone: 239.394.0169

Email: beachdaisymarketing@gmail.com

Marco Island's favorite boutique!

Beach Daisy features effortless lifestyle clothing and accessories featuring many lines made in USA and Canada. We are proud to feature: Sympli, Tribal, Johnny Was, XCVI, Nic + Zoe, IBKUL, Spirit Football Jerseys, Oh My Gauze, Tempo Paris, Uno de 50, Lafonn jewelry, Chris Bales jewelry, Michou jewelry, Ilse Jacobsen shoes, Oofa shoes, Latico Handbags, Joy Susan bags, Kiminski hats and bags, and much more. Come to one of our trunk shows we do periodically. We carry jewelry in all price ranges and feature semi precious stones, druzy, crystals, pearls, and handmade items.

Our product mix changes frequently and you never know what you will find at Beach Daisy!

Beach Daisy donates a portion of proceeds to MPS Society and Save the Reef Charities.